Meet Dr. Michelle Pickett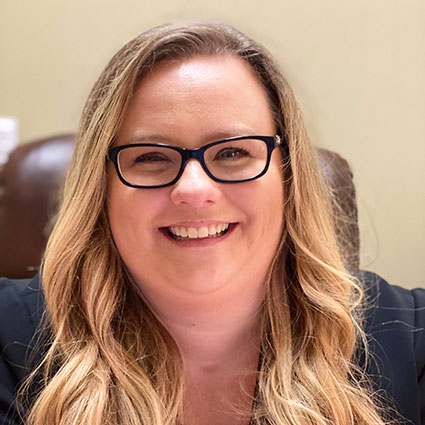 Friendly and welcoming, Dr. Michelle truly loves people and helping them live their best life through chiropractic.
Nine times out of 10, patients who come in hurting leave feeling a little bit better.
She finds it rewarding when they stand up after an adjustment and say that they feel great.
Experiencing the Effects of Chiropractic
In her 20s, Dr. Michelle was misdiagnosed with fibromyalgia. She spent thousands of dollars on medical bills and the medication made her feel terrible. "A friend uttered the word 'chiropractor,' and at the age of 27, that was the first time I heard the word."
Dr. Michelle's friend, a front desk assistant at a chiropractic office, said, "Why don't you see the chiropractor I work for? Dr. Michelle did. The visit included a non-invasive scan with the Insight. "My body was a mess. The doctor started me on a treatment plan. Much to my surprise, about halfway through I began to wean off all the medications, which weren't even helping and left me feeling terrible."
Caring for Others
After getting care, Dr. Michelle felt terrific and thought, "I want to do this for other people." She talked to her husband about going to chiropractic school, quit her job and they moved. For her, chiropractic fell into her lap.
Dr. Michelle earned her Bachelor's degree in Biology and Doctor of Chiropractic from Logan University in 2015.
OUR SERVICES »
Outside the Practice
When Dr. Michelle isn't caring for patients' spines, she enjoys spending time with her husband Brad, who she's been married to since 2001, and their son Jacob. "As our son wanted to go to college here we moved back to Mukilteo after being away for almost 20 years." Dr. Michelle also has family who lives here.
Taking their dog outside when the weather is nice is another of Dr. Michelle's favorite things to do.
Dr. Michelle also owns a business called Fabulously Planned, which she launched while in her last year of chiropractic college. She makes planner stickers that customers can use to adorn their planners. The business has been booming!
Contact Back To Health Chiropractic today to book a same-day appointment!
---
Dr. Michelle Pickett | (425) 348-3400